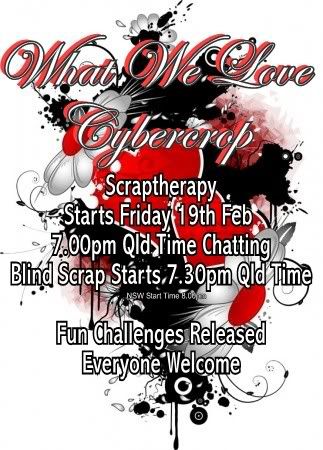 The Cybercrop started tonight
we have done the Blind Challenge,
but the instructions are still up if you want to give it ago...
But Lee-Anne has issued a surprise challenge
the person that raises their post numbers the most over the weekend will win a prize!!
How easy is that!!
I tell you there are some funny posts in there already!!!
Lots of talking to ones self going on...
But its all good
Come in and join the fun!!!!